Mobile Apps Development
Webs Techno is an award winning mobile application development company with extensive experience in designing, developing and deploying mobile applications on Android, Apple iPhone and iPad, BlackBerry, Windows Phone and Symbian platforms. Our Expert Mobile Apps Developers are fully aware with current technology trends and updates.
Web and Software Development
Look great, feel great. We are committed to producing websites and web applications that are only of the highest quality. We are passionate about our work and we take time to understand our clients need. Our professional methodology ensures delivery on time and within the budget.
Responsive Web Design and PSD
Internet use on Mobiles increasing day by day, it is very important to make sure your website is compatible with the majority of the devices people use to view websites, whether its iPad, iPhones, mobiles, smart phones ortablet PCs. Webs Techno is specialized in Responsive We Design (Mobile friendly web design) designing websites that are compatible with all major devices.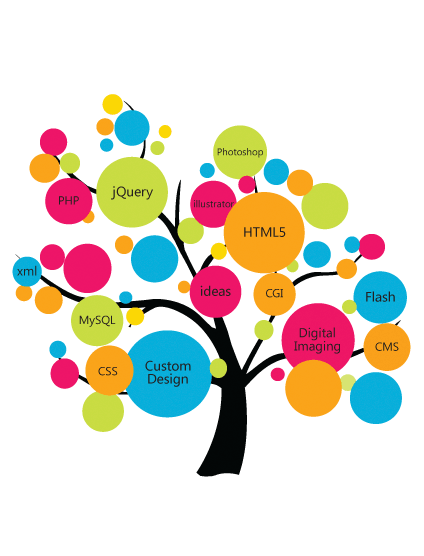 Search Engine Optimization
Search engine optimization or SEO is the process of making website easy to find in search engines for its targeted and relevant keywords. This could be achieved by optimizing internal and external factors that influence search engine positioning.
Custom Web Applications
Webs Techno can build custom web applications that suit your business needs and requirements. We offer Custom Web Applications for a wide range of industries including Government, Education, Manufacturing, Transportation, Retail, Healthcare and many more. We offer designs which are unique and effective and can benefit organizations greatly.
Content management system
We offer to deliver very professional and user friendly CMS design and development services that helps you manage your website easily and update your business website with back-end easy controls. We develop W3C compliance websites that meets international web standards.
Logo and Graphic Design
Your design philosophy should always reflect the values and objectives of your organization because designing is the most important component of any process. We offer Logo Design, Business Card Design, Brochure Design , Static Banner Design etc.